General definition of filter press: A filter press is a set of plates covered with a medium filter (filter press cloth) that in
They are designed on a chassis to separate the solid inside the slurry separately from the suspension liquid.
The flow of the solution is directed through a central tube into the filter press machine and is distributed on the plates, then the cake.
The resulting stream accumulates on the surface of the medium. The filtered solution (filter) is removed separately from each plate.
Then the wet cake, which is collected in the space between the filter filter plates, is separated from the filter cloth at the end of the filtration.
This device is used in various industries that we will mention in the following.
Filterpress is basically a system for separating liquid from solid and vice versa with high volume, with the aim of reducing waste of time and cost or creating added value by filtering a solution containing solid suspended particles (suspension) and separating solid particles in the form of cake (mud). ) is.
These sets consist of a number of plates in which the operation of dewatering or purification is done by pressing these plates and the operation of filters.
In filter press, like any other operation, external factors are involved in separating solid particles from liquid. These external factors are:
 1-Compressive force which may be manual or hydraulic or
2-Strains that depending on the type of solution are made of fabrics with different materials and in different textures and sizes
As the solution passes through these filters, solid particles remain between the plates of the filter and are separated from the liquid.
These solid particles that remain between the filter plates are called cakes.
To become more familiar with filter presses, several types of segmentation can be mentioned:
1-Division in terms of the overall performance of the filter press system
2-Division in terms of water drainage system or purified solution in filter presses
3-Division in terms of size, attributes and thickness of filter press cakes
 General division in terms of performance into  4-groups of filter press 2 membrane plates (with elastic plates) and a simple type of filter press pool and… .
The company, as a leading group in the design and production of liquid-solid separation technologies in various industrial processes, offers its quality products for use in various industrial applications, including food and pharmaceutical, cosmetic, dairy and textile industries. , Chemical industries, mining and metallurgy, ceramic tiles, water and sewage, lubrication (sesame, sunflower), sugar factories, industrial town refineries, plating, dyeing industries, date juice refining factories, petrochemical factories Pharmaceutical industry and… offers.
The goal of this company is to provide high quality product and reasonable price in accordance with customer needs.
In this regard, basic information including the type of input solution (sludge) working conditions, ambient pH, percentage of solid matter, required filtration rate, device capabilities and دریافت are received from the customer and referred to the design unit. After reviewing and analyzing the data, the type of device is designed, selected according to the customer's needs and presented to the production unit. In this regard, devices, plates and by-products are produced using the best raw materials and delivered to customers after performance tests.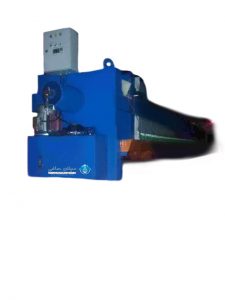 The research and development unit, engineers and technical team of this company, with the benefit of years of experience in the filtration industry, in order to continuously improve the design and quality as well as innovation in accordance with customer needs.
The components of the filter press machine are:
Purifier page
P.P. filter press filter plates. (Composite polypropylene) are prepared by special injection method and are polished and prepared during different stages of machining.
Arm
The arms of the filter press machine are made in two models of rods and solid belts, and in both models, precise machining operations are performed on them.
Pressing screen:
The filter press compressor plate is made in two models (German designer) and reinforced mesh model and machining operations are performed on them
Electrical panel:
The electrical panel of the filter press machine has an automatic pressure body system and a suitable safety system and is made as an analog system and PLC control
Jack set:
The filter set of the filter press machine is made of Italian raw materials   52 of ST. material
Hydraulic set:
The hydraulic set of the filter press machine is made with Italian equipment and taking into account the necessary safety issues and automatically performs a pressure drop compensation system
How to press plates and filters can be manual hydraulic or electric hydraulic
Jack holder plate:
Jack plate holder is usually made of steel and machined with very high accuracy
Electropump filter press:
Depending on the customer's needs, diaphragm, open impeller, cylindrical or menu pumps with different capacities are considered for filter presses
Filter cloth press
Filter press fabrics can be made of different materials and with different sizes of holes with metal scales for easier installation or without metal scales, depending on the field of use.
This unit is a manufacturer of various types of filter presses in various sizes according to the request of dear customers.
*Wherever there is a need for purification, know us with you at the same time.*